Long Beach Case Study
Downtown Long Beach Alliance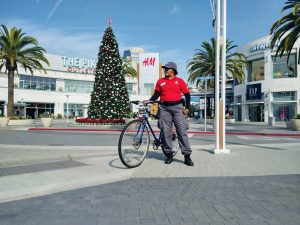 Our program in Downtown Long Beach was only our second Ambassador Team to hit the streets west of the Mississippi when we launched the Downtown Long Beach Alliance Safety Guides in 2005.  Ever since, the DLBA has always been a key figure in Block by Block's history.  The Gateway City of Long Beach introduced us to unique challenges combining an urban water front locale with a dense residential core and energetic night life and entertainment scenes.  This environment allowed us really hone in our operating plan for delivering effective safety services to fit diverse user group needs in a west coast market all while growing as a company.
Today, our continued growth has an uncanny resemblance to our expansion of service offerings for the Downtown Long Beach Alliance.  Just as we were once a "simple" Clean and Safe company transformed into the go-to Swiss Army Knife for service delivery in the public realm, we've seen our service model in Long Beach progress from a Safety Ambassador program to one that's all encompassing to include: Outreach, Cleaning, Pressure Washing, Landscaping, Place Making and Fee for Service expansions.  In addition to working with the DLBA to continually find new ways to enhance service delivery on the streets, we have also seen no less than six Ambassadors from our Long Beach teams promoted to management levels positions within Block by Block during our 15 year partnership with the DLBA.  That's what we'd call a success story!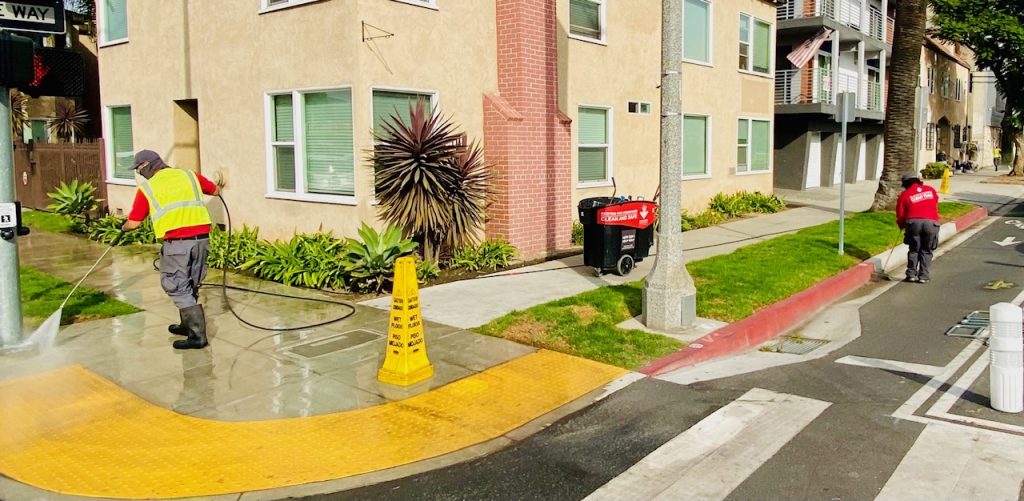 Thank you to the Downtown Long Beach Alliance for allowing us to not only grow with you, but for trusting us to be the face of your downtown.
Downtown Long beach By the Numbers:
Curb lines are cleared of debris with 287% more frequency since adding litter vacuums
1.38 square miles of district sidewalks are pressure washed every single week
We check in with over 900 businesses each month to ensure they are well taken care of
In 10 minutes or less we can come to the rescue and assist with your flat tire or dead battery
Over 12,000 miles are covered annually by our district bike patrols alone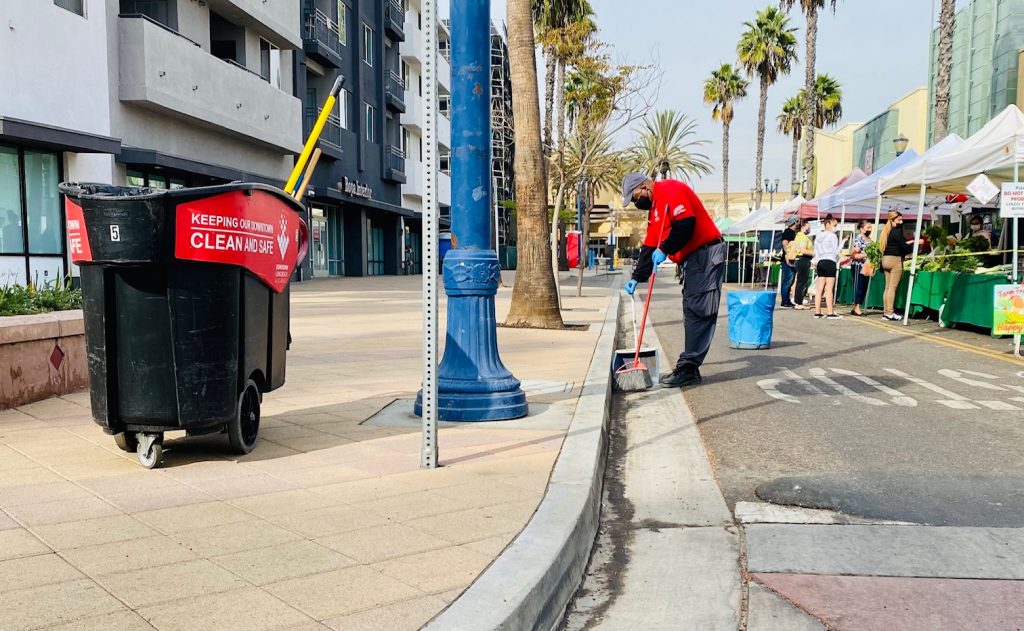 Get Connected with Block by Block
We provide superior specialized services through management of systems and people that allow our customers to focus on their core business. Learn more about how we have fine-tuned our cleaning and maintenance programs to bring your property better results at a better value.
Get Connected