Introducing the Skyway Program
Hospitality and Safety Welcomed Into the Skyways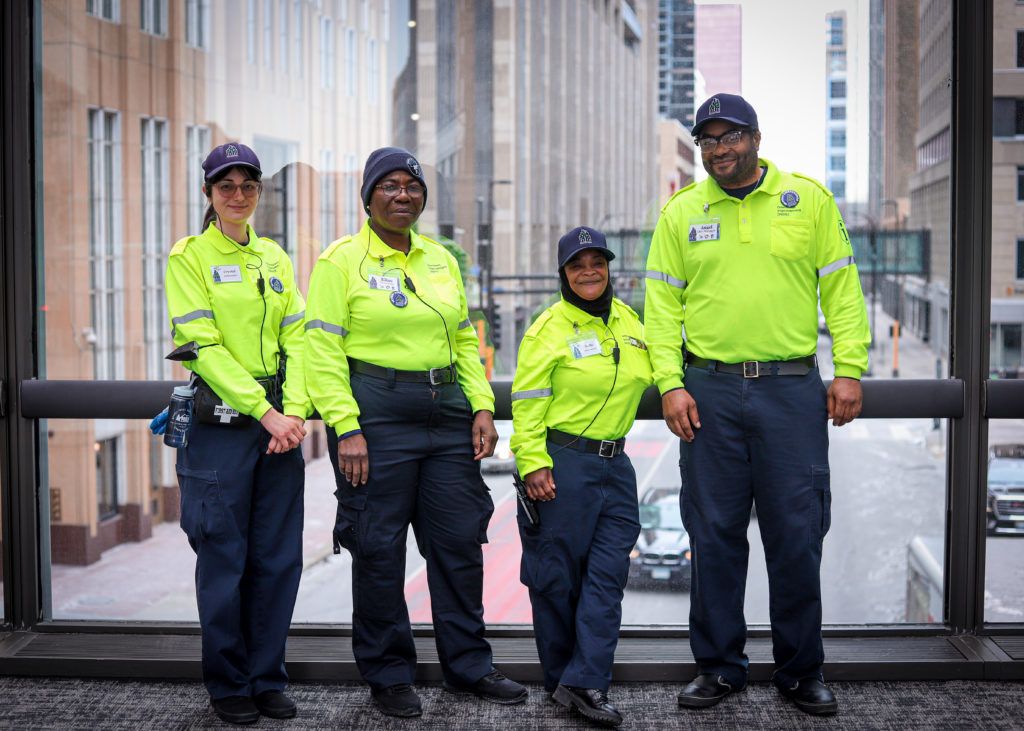 At first glance, the winter streets of Downtown Minneapolis bear a deceptive appearance. The sidewalks aren't bustling with rushing commuters, nor are visitors braving the fierce winds to explore the city's architecture. The work week brings an illusion of a deserted metropolis; however, the city is secretly buzzing with people.
The downtown landscape is interconnected through a complex and expansive skyway system. These aerial links connect one business to another, alleviating the residents and commuters from facing the outdoor elements.
Downtown Minneapolis contains key landmarks like the Target Feild Center, Minneapolis Convention Center, U.S. Bank Stadium, Minneapolis Orchestra and many others. These large facilities hold concerts, conventions, and sporting events, attracting thousands of visitors daily.
The skyway system serves as a covered walkway, enabling visitors to travel from one side of downtown to the opposite without leaving the comfort of a sheltered walkway. However, navigating the pathways can be a challenging task to the unfamiliar. Because skyways do not mirror the streets, getting to the correct locations may require unexpected turns.
In collaboration with Block by Block, Minneapolis Downtown Improvement District worked on a solution to battle the skyway confusion.
"Instead of laying off some of our Ambassadors in the winter, during our slow season, we worked with DID to create the Skyway Program," shares LaVelle, the general manager at Block by Block, Minneapolis.
Prior to the new program, Safety Ambassadors would serve the community only outdoors, but now they are helping hundreds of people learn the skyway system. The new program creates job stability during the slow season for Ambassadors and provides a valuable resource for those traversing the skywalk.
Received well by the public, the new program is consistently getting emails of appreciation. Ambassadors are always on high alert for individuals who seem lost. The team distributes skyway maps and provide escorts for those who need a little more help getting to their destination.
"I was completely lost in the skyway," James, an out-of-town visitor, emailed DID. "Elise went out of her way to help me. She must have walked with me for a mile to get me where I was going. She really helped me out."
Beyond giving directions, the Safety Ambassadors also deliver a safety element to the skywalks. Safety Ambassadors will walk visitors or residents to their final destination, ensuring the individual feels safe and secure.
Business hours are another layer of complexity visitors encounter. Because each business privately owns each skyway, the open hours differ. The skyway map, accessed at skywayaccess.com, contains a directory of all the skyway business hours.
Next time you visit Downtown Minneapolis, don't hesitate to ask one of our friendly DID Ambassadors for help. They will quickly get you to your destination, and you can avoid misleading directions from your mobile navigation system!