Internal Promotions Recognized
Block by Block (BBB) is a big believer in our people. We pride ourselves on promoting from within when we have the opportunity. One way that we do this is by first notifying all staff of Internal Job Postings prior to sharing the job on external sites.
Another way we give our employees the opportunity to move up is through our Leadership Identification Program (LID). LID gives our Ambassadors and other staff the opportunity to figuratively "raise their hand" to notify BBB that they want to stand out, apply themselves, and move up through BBB.
Many of the leaders within BBB have been with us for decades, moving up through the ranks over the years. In fact, President Blair McBride began working as a Cleaning Ambassador with BBB in 1994.
We are proud to announce the following recent promotions from within.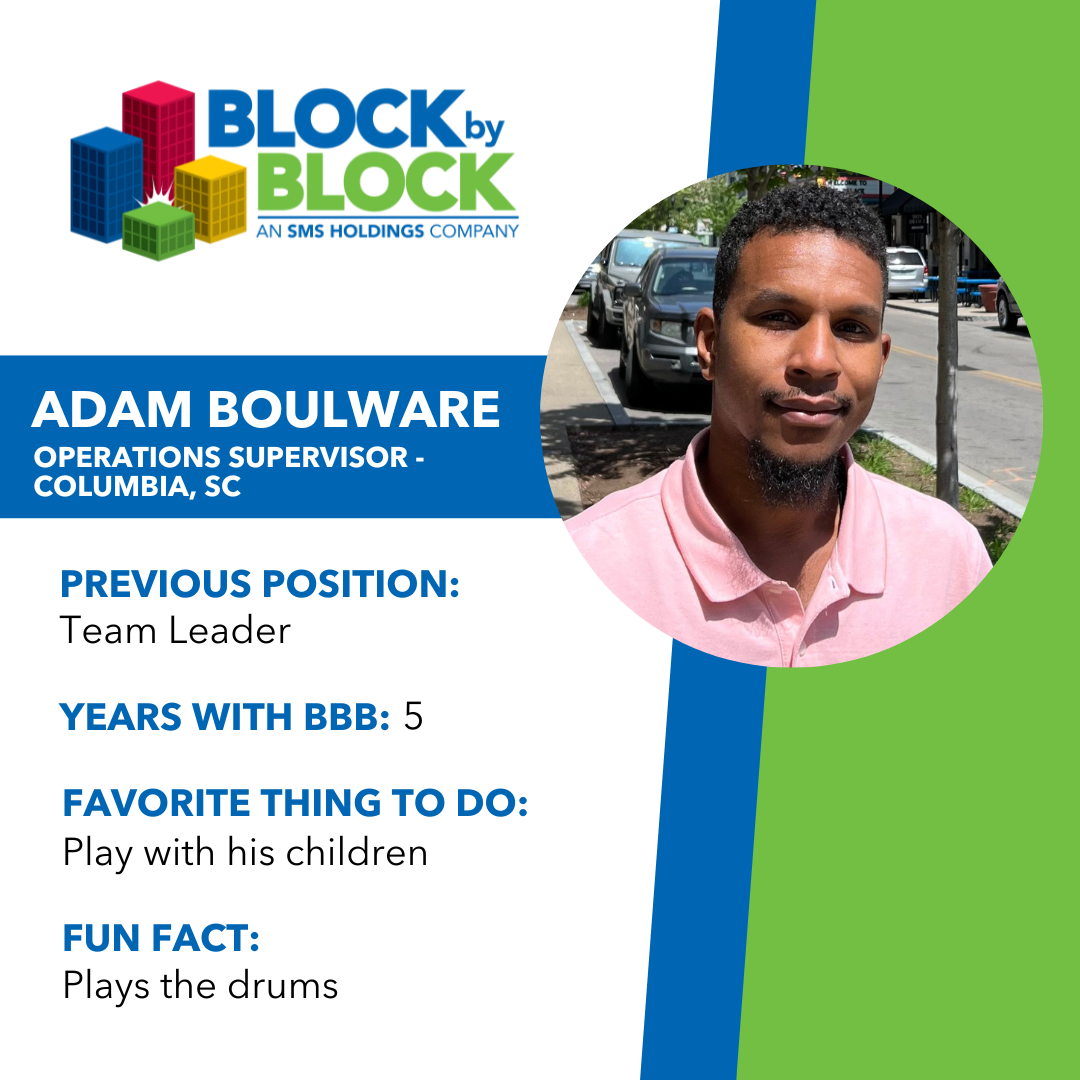 Adam has been with BBB for 5 years. He began his BBB journey as a Safety Ambassador, was then promoted to Team Lead and has now been promoted to Operations Supervisor for City Center Partnership in Columbia, SC. Adam first came to BBB because "the [Ambassador] position appealed to me because it was something to do outside. Having the ability to enjoy being outside and get paid to help people was intriguing." When he isn't working, Adam enjoys playing the drums and hanging out with his kids. What's next for Adam? He's got his sights set on being an Operations Manager one day. Keep up the great work, Adam!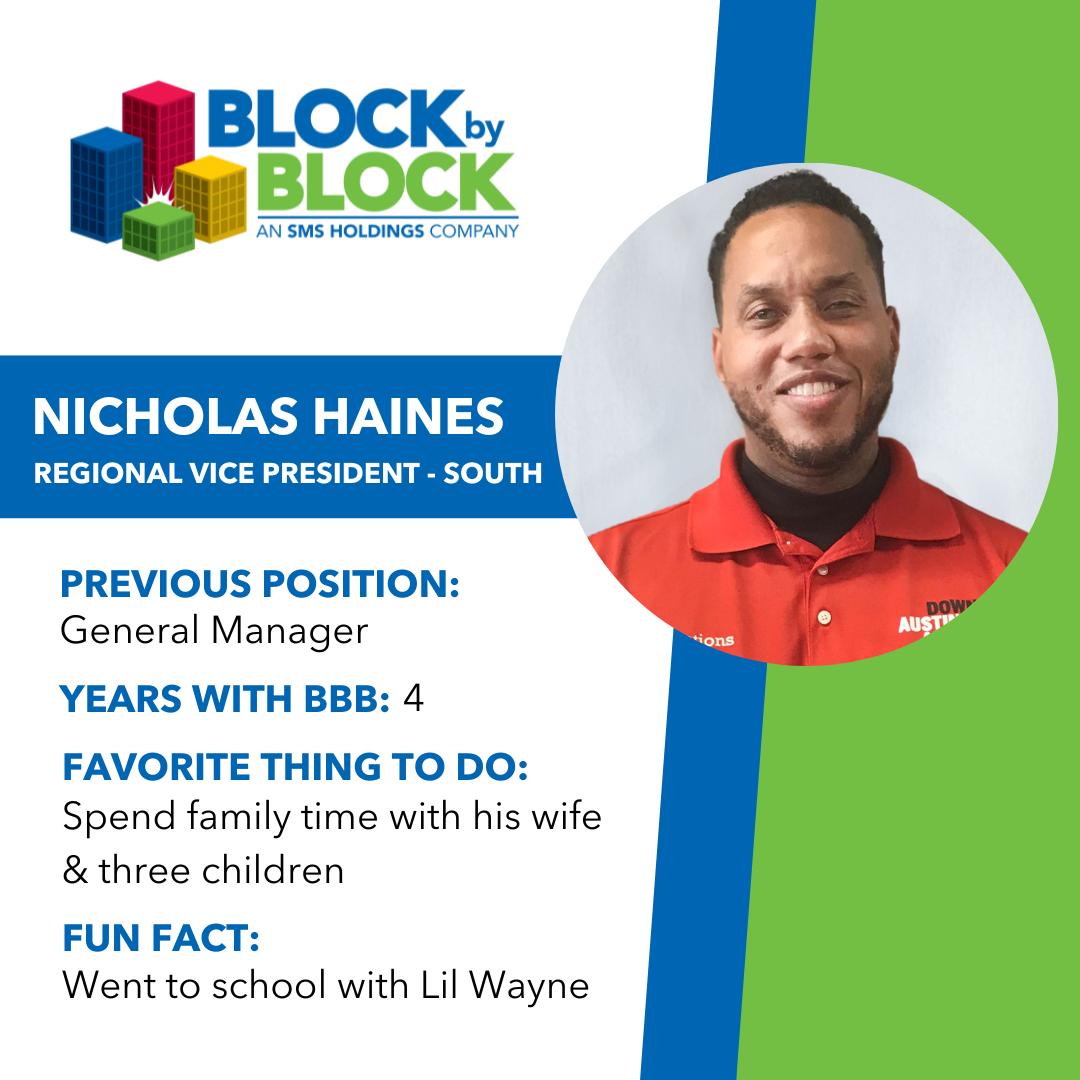 Nicholas was hired as a General Manager (GM) four years ago and was recently promoted to Regional Vice President (RVP), overseeing BBB accounts throughout the Southern United States. He came to BBB in search of a better work-life balance and he says he found it. "There's pressure and accountability in our world, but we are empowered to solve problems. I love that," he said. Nicholas's favorite part about being a GM was getting to work with the Ambassadors, saying, "We have safe, productive fun. Work is play." He looks forward to helping managers develop professional to reach their goals in his new role as RVP. Outside of work Nicholas loves to spend time with his wife and their three children. Congratulations, Nicholas!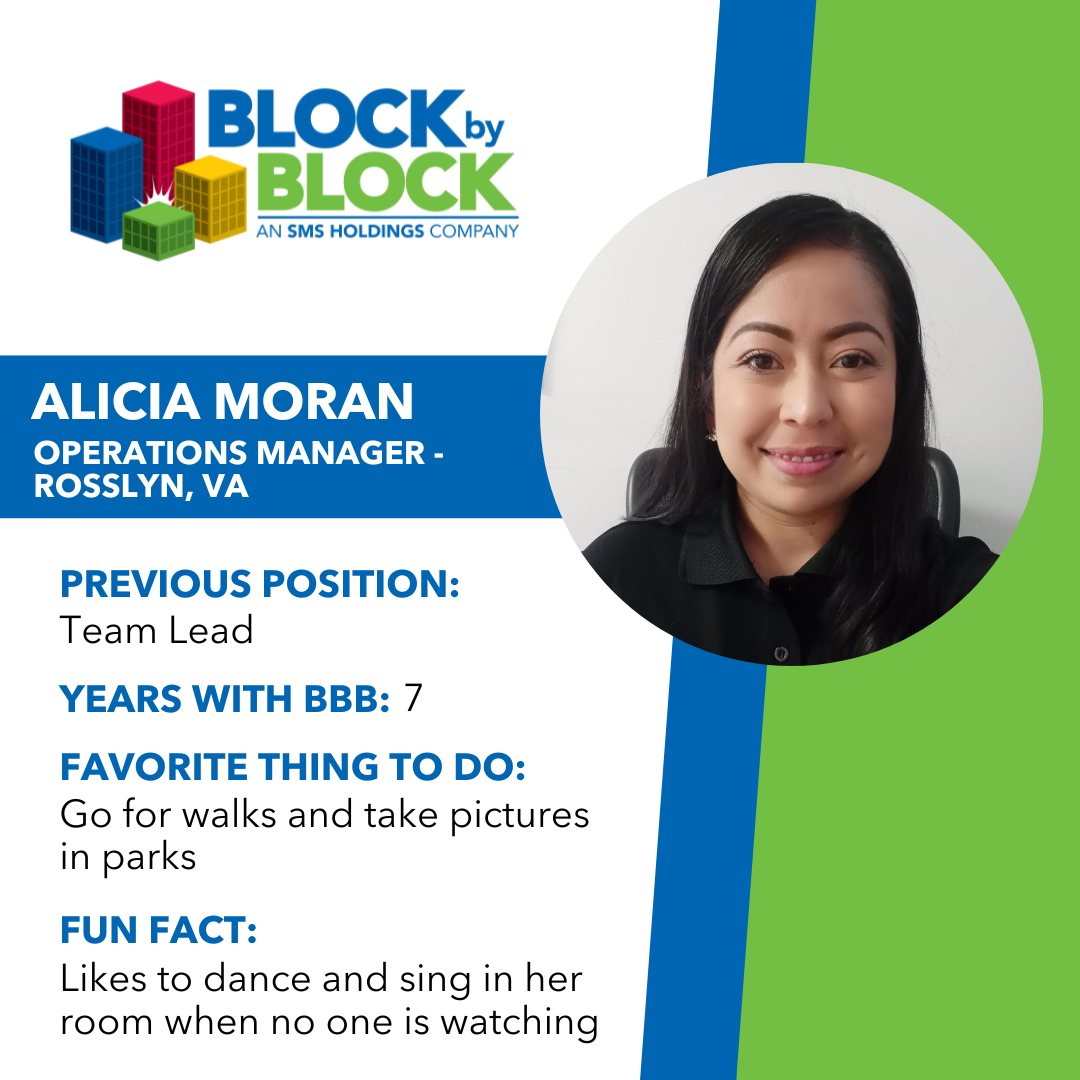 Alicia started at BBB as a Cleaning Ambassador before being promoted to Team Lead. She is now the Operations Manager for Rosslyn Business Improvement District (BID) in Arlington, VA. She said that she has learned a lot over the last seven years and that "working at Block by Block changed [her] life." As Team Lead she enjoyed teaching Ambassadors techniques to become better Ambassadors. In her new position, she looks forward to helping create a cleaner BID, more productive team, and improving the team in ways she couldn't before. In her personal time, Alicia likes to go for walks and take photos in parks. We can't wait to see what you accomplish in your new role, Alicia!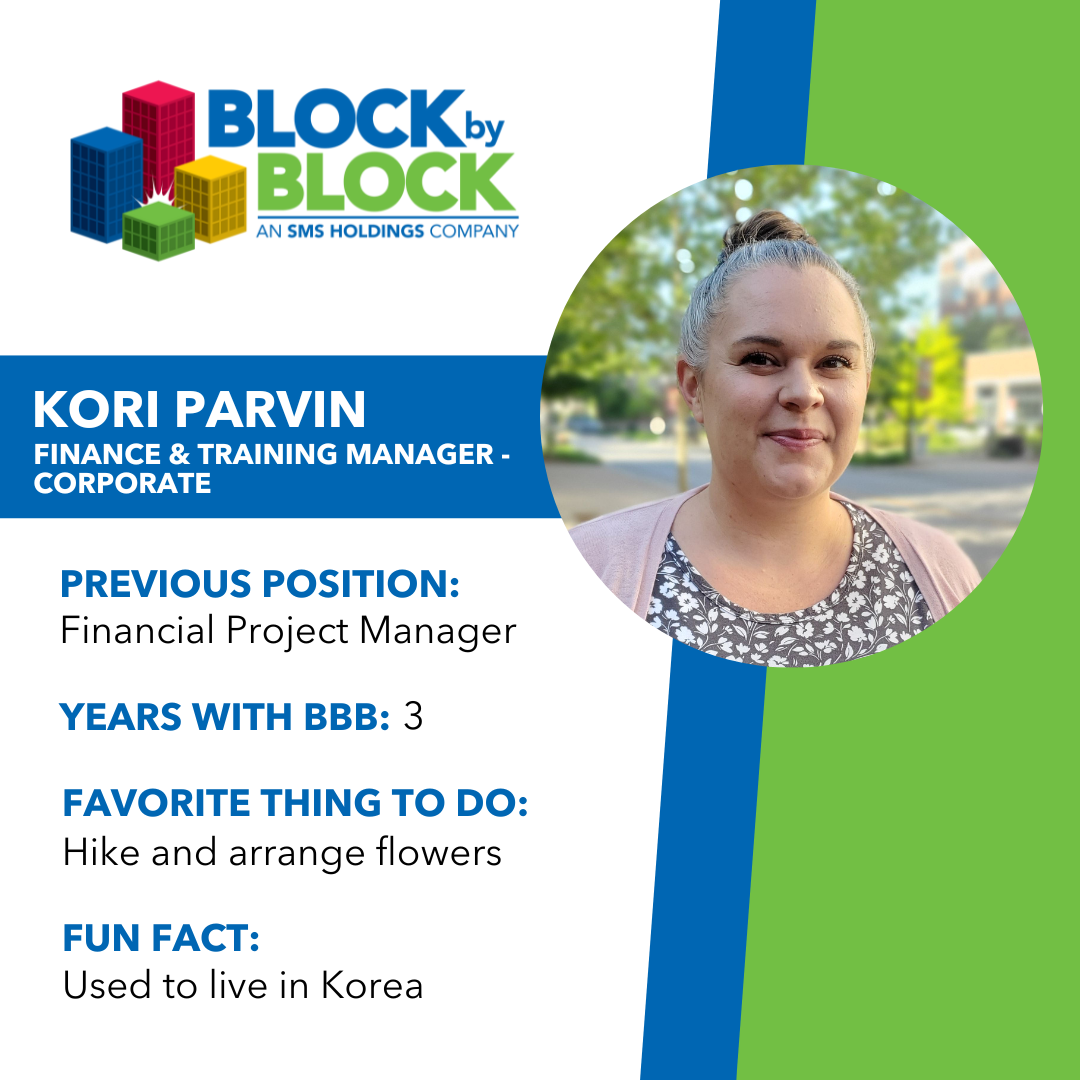 Kori is our newest BBB employee in this list, but she has brought a go-getter spirit with her, diving headfirst into working with RVPs across the country and learning all aspects of the financial side of BBB. She joined the corporate team in July of 2020 as the Financial Project Manager and has recently been promoted to Finance and Training Manager this year. She came to BBB after interviewing at multiple companies and believing we were the best fit and a "new challenge" for her to take on. In her new position, Kori looks forward to providing more direct support to field staff and expanding her role in training. In her free time, Kori likes to hike and arrange flowers. Congratulations on the promotion, Kori!