A Heart Made For Serving
Ambassador Spotlight: Clarence France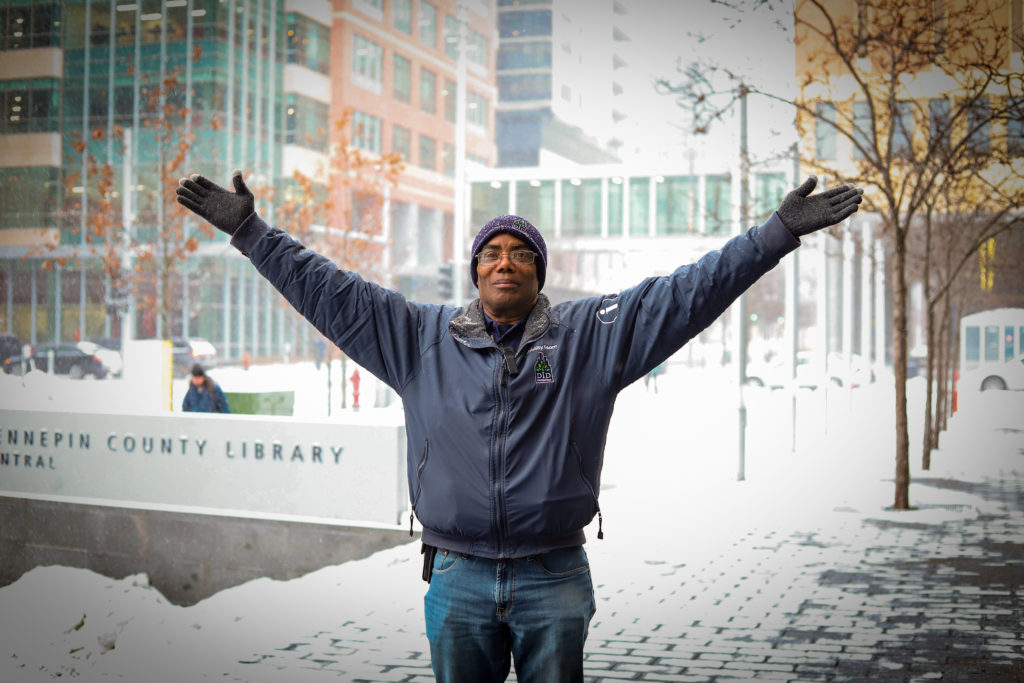 In the bustling city of Minneapolis, there are countless unsung heroes working behind the scenes, striving to make a positive impact on their community. Among these remarkable individuals is Clarence France, a Livability Ambassador whose unwavering dedication to his city and its people has touched the lives of many. With his love for Minneapolis and a burning desire to give back, Clarence embodies the true spirit of a Downtown Improvement District Ambassador.
With over four years of service under his belt, Clarence's journey as a Livability Ambassador began with a role as a patroller on a segway. However, it wasn't long before he felt a profound urge to do more for the people he encountered every day.
"It seemed like a calling," Clarence reflects, "I wanted to help people."
He attributes his involvement in the community as the catalyst for his journey. It is this genuine care and concern for all members of his community that has fueled his dedication to making a difference.
"This is my Minneapolis," he says, his voice brimming with sincerity. "I care for the people in this city, whether you're a millionaire or without a dollar in your pocket."
Working as a Livability Ambassador is not Clarence's first experience in a position of service. Having served in the Marine Corps for 16 years, his time in the military played a significant role in shaping his character and instilling a strong sense of duty. His experiences cultivated his unwavering commitment and strengthened his resolve to make a positive impact wherever he goes.
"I don't need a thank you," he emphasizes. "I do these things because they need to be done."
Clarence strives to bring positivity to even the most negative situations, believing that compassion and empathy are vital in building trust with others. His genuine desire to make a lasting difference is evident. Each day, Clarence wakes up with gratitude, especially when he's out in the field, knowing that he has the opportunity to touch lives and make a difference. His passion for people enables him to pour his heart and soul into his job as a Livability Ambassador.
"I want to make sure I tell people 'I'll see them later' so they know they aren't alone," he shares.
Clarence's journey has not been without its challenges. Dealing with dyslexia and having experienced the effects of a flash bomb, he sometimes faces communication obstacles. But these challenges have only strengthened his resolve to overcome adversity and continue making a difference.
Outside of his work, Clarence fills his free time with a range of hobbies and adventures. Exploring the beauty of Minnesota through river walks and kayaking, playing the guitar, and engaging in various sports activities – he thrives on staying active and continually learning.
"After I was a veteran, I needed to discover new things. I love doing something and staying busy. I am always learning and trying new things." Clarence shares, making his thirst for knowledge and zest for life evident.
Clarence's unwavering commitment to Minneapolis and its people serves as a shining example of what it means to be a Livability Ambassador. His genuine care, compassion, and unwavering dedication have touched the lives of many, proving that even the smallest acts of kindness can make a significant impact.
"This is my Minneapolis. This is why I want to make a difference, no matter how big or small," Clarence adds.