Spring into Action
Minneapolis Welcomes the Warmer Season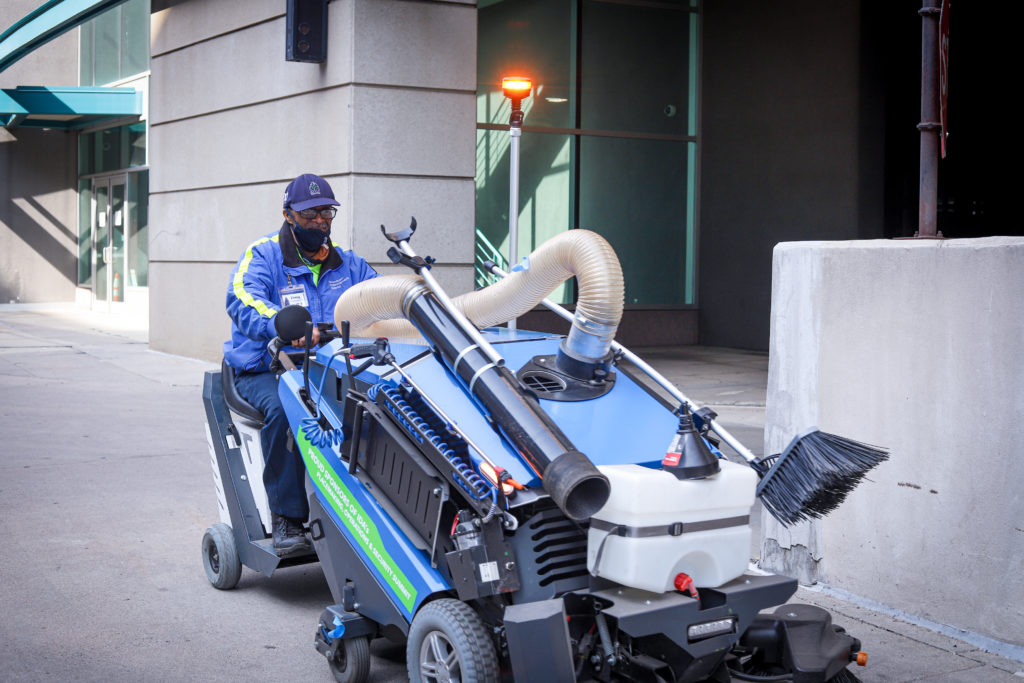 As warm weather arrives in Downtown Minneapolis, the city is gearing up for an exciting summer season filled with events and festivities. The Minneapolis Downtown Improvement District Ambassador Program has been hard at work preparing the city for the influx of people and activities that come with the summer season.
The Ambassadors have been preparing tirelessly for the various events taking place downtown. The event list includes The Alleyway Project, Street Art Festival, Stone Arch Bridge Festival, and other conventions and concerts.  To accommodate the increased demand for their services, the Ambassador force has grown by fourteen individuals.
The Skyway team has also returned to the streets for additional safety and hospitality support. The team will be assisting visitors and creating a welcoming and safe environment.
"I am so excited to be back outdoors! I love the summers in Minneapolis!" shares Delle, a Safety Ambassador.
One of the main areas the Ambassadors will focus their efforts is Peavey Plaza, a popular green space in the heart of Downtown. The Ambassadors will maintain cleanliness and friendliness at the plaza, ensuring visitors have a positive experience while enjoying the atmosphere.
Special Projects Ambassadors were also implemented to maintain the city's green spaces. The Ambassadors will be watering plants and removing weeds to ensure that the city's flowers and greenery remain beautiful and well-kept throughout the hot season.
"The more people that are out, the more work there is for us. We stay busy for sure!" shares Dave, Special Projects Ambassador.
During the night, the night crew will be hard at work, polishing the city's streets to keep them clean and pristine. The Ambassadors will powerwash Nicollet, ensuring the walkways remain in pristine condition day in and day out. Additionally, the night team will use the street sweeper to remove any debris next to the sidewalks.
The Minneapolis Downtown Improvement District Ambassador Program is working in full gear to create a positive and enjoyable experience during the summer season for visitors and residents. From maintaining cleanliness to providing safety and hospitality support, the Ambassadors are an integral part of the city's preparation for the bustling summer Downtown Minneapolis.